Hi, my name is Blake, and I am broke. Alas, this predicament does not mesh well with my expensive taste (it's a problem) and over the years, I have become a pretty skilled bargain shopper, if I do say so myself. As much as I looove good ol' vintage shopping and digging through bins at Goodwill Blue Hanger (cheap, cheap, cheap!), sometimes we fashionistas just don't have the time or energy for those kinds of shenanigans. So, with a little help from some of my go-to, lesser-priced stores, I've picked out some pieces to recreate this r-a-d-i-c-a-l Phillip Lim 3.1 Spring 2011 runway look:
This runway outfit radiates coolness, perfect for a shopping trip or lunch date.
(Also, I have a minor... let's be honest,
major
obsession with lace shorts. Biased? Nah...)
Price: ... don't want to know...
The standout piece of this outfit is truly the lace
shorts. Yes, please.
Price: $53.77

(a bit steep for us starving scholars, but sure as heck cheaper than my
friend Phillip's design.)
Brand: River Island, www.asos.com
And now... the perfect blazer. An ideal touch to this outfit, a trusty boyfriend blazer is a wardrobe must.
(I own it in navy and wear it far more often than is appropriate.)
Brand: Silence & Noise, www.urbanoutfitters.com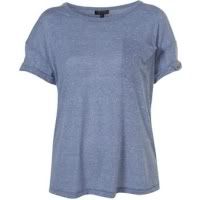 Thank you, Topshop, for providing us with the perfect tee. Throw this comfy shirt on top of a pair of cut-offs and you're good to go, or dress it up 3.1 Philip Lim-style. Either way, major closet staple.
Brand: Topshop, www.topshop.com
And now, dearest ladies and gentlemen, the finishing touch: a shockingly affordable pair of Forever 21 shoes. Are you for realz, Forever 21?!
Brand: Forever 21, www.forever21.com
Well, there you have it, lovelies. Now put this outfit on and go do something fabulous.
Phillip Lim 3.1 runway shot courtesy of Style.com